Update: Sept 26. 2020
OWWA and WEAO Student Chapters want to say a BIG thank you to everyone who participated in the 2020 Virtual Water Trivia Night on Thursday! It was a great turn out. Congratulations to "Blues" for coming in 1st place (Negin Ahadzadeh, Greg Principi, Husein Almuhtaram, and Dr. Ron Hofmann)! Special shoutout to Yvonne Zhang for being the lucky raffle winner! Look forward to seeing you all at our future events!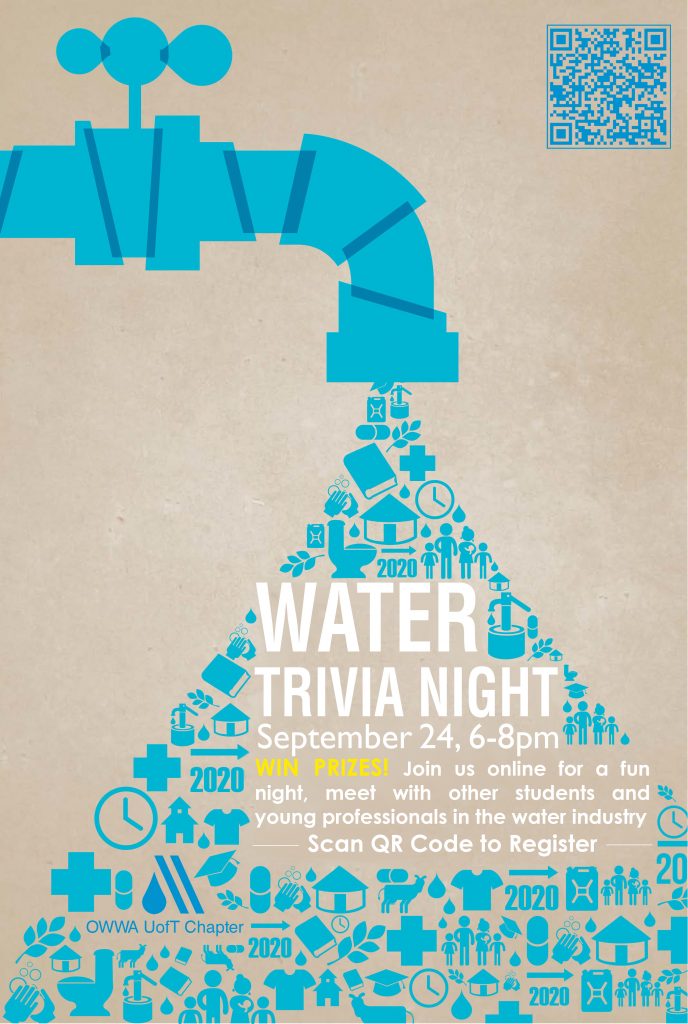 To kick off the new academic year, we will be hosting Water Trivia Night next Thursday! Please join us for this fun night of networking and testing your knowledge along with other students and young professionals in the water industry! There will be prizes for winners and an additional raffle prize for one lucky individual in attendance of the trivia night.
Instructions and links to the event will be sent to registered attendees. To register, you may scan the QR code in the poster above or use this link: https://www.eventbrite.ca/e/water-trivia-night-tickets-119812850461